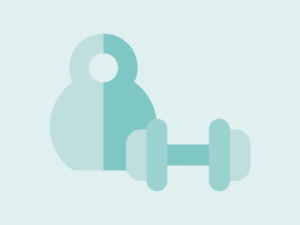 Strengthening Exercise
Strengthening exercises make you pull or push using your muscles. Keeping a strong, healthy body is important during your journey. Strengthening exercises can help you do that!
There are two ways you can perform strengthening exercises: with just your body weight or with heavier weights. Your care team may guide you toward strength exercises that are right for you.
Body weight: Exercises that use your body weight include jumping, pushups, and sit-ups.
Heavier weight: Exercises that would require you to use heavier weights, like handheld weights, might include squats and bench presses.