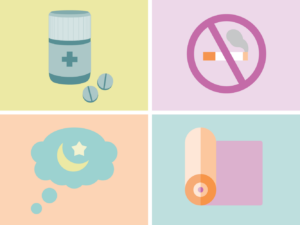 In addition to regular exercise and healthy eating, lifestyle habits are important to maintaining good health with your heart condition. These lifestyle changes can help you manage your symptoms and promote long-term success on your journey:
Know your medications and take them as prescribed.
Never smoke.
Get enough sleep.
Be mindful of your stress level and find ways to manage stress (e.g. reading quietly, mediation, yoga).